As the weather is warming up and we start to spend more time outside, you may take a look around and realize your landscape beds need some sprucing up. A great way to do that is by adding some warm-season annual flowers that are popular in the Des Moines area. If you choose to install them yourself, then come check out the selection we have available every day in our local garden center. We also offer annual flower planting services. Check out some of the flowers that are frequently chosen in central Iowa.
---
Marigolds will bloom all summer long.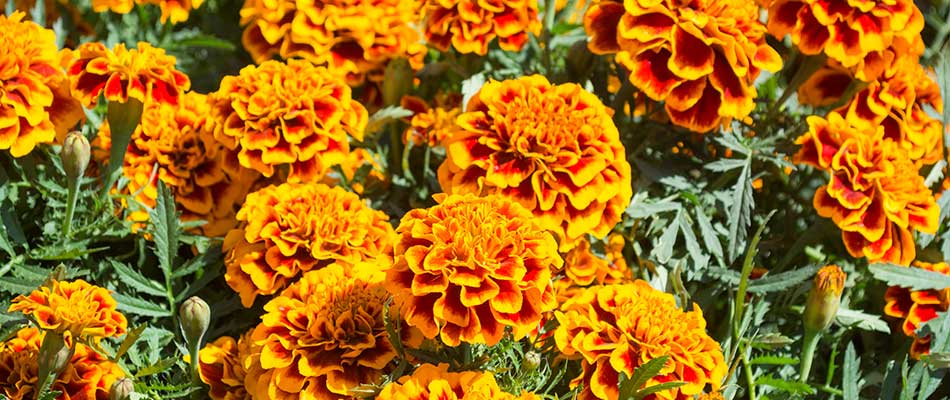 The bright yellow and orange of the marigold is almost iconic. These flowers will provide beautiful color all summer long. They do need full sun in order to stay healthy throughout their lifespan, so keep that in mind if you are planting on your own. We do not recommend planting them in shade, as they can catch powdery mildew if they get too wet.
---
Impatiens bring vibrant shades of pink, purple, and other colors.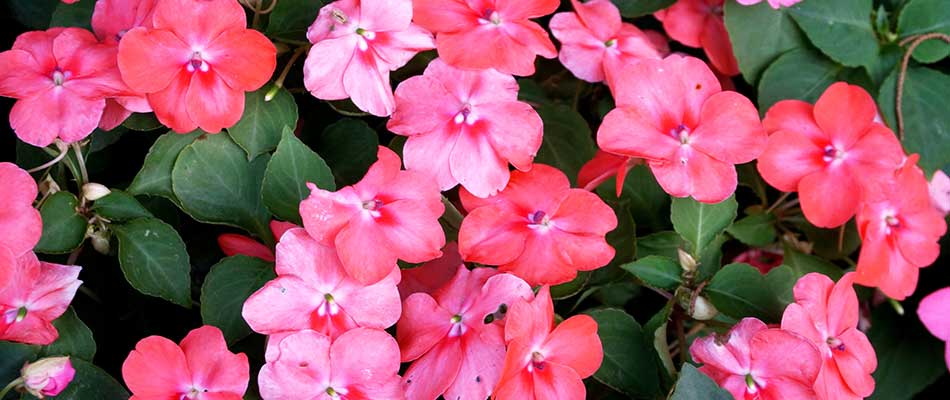 One of our favorites each year to plant is the impatien. This fun, happy flower thrives in shaded areas and brings vibrant color to otherwise darkened areas of your yard. The flower blooms in shades of pink, purple, red, white, and other colors. Make sure these are not planted until you are certain that we have seen our last frost for the spring.
---
Geraniums also need sunlight to grow well.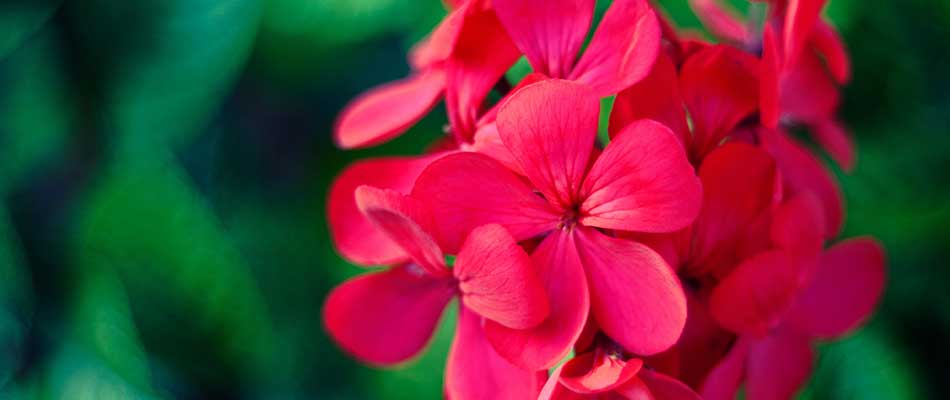 Geraniums are a very popular warm-season annual due to their pretty colors and the pleasant scent they give off. They bloom in spring and summer, and can even survive through a winter if they are brought inside to continue growing. They need full sunlight in order to grow well, so do not plant them in any shaded areas of your yard.
---
Zinnia grows quickly and produces lots of colorful blooms.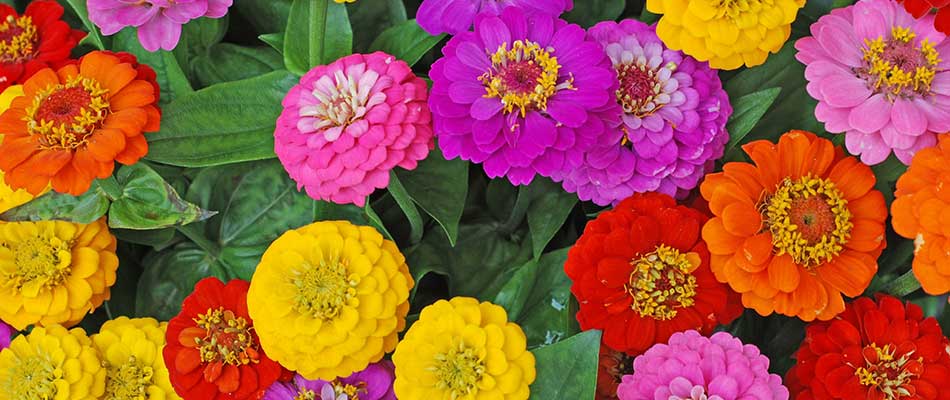 If you want an annual that will bloom heavily and grow quickly, then consider planting zinnias. They need full sun and will bloom during summer even into the fall. These flowers come in many colors such as purple, pink, orange, yellow, red, and white. This is another plant that should not be installed until you are certain the chances for frost have passed.
An added bonus is that they will attract butterflies to your landscape beds.
---
Salvia grows in a tubular shape and can be blue, pink, purple, or other colors.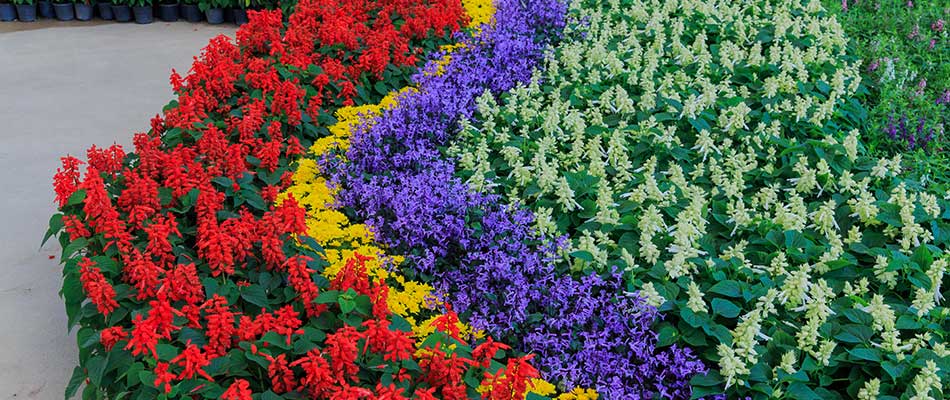 While in some areas of the country, salvia is considered a perennial, here it is more of an annual since we get such cold winters. Plant this flower in full sun as well. It is drought-tolerant and heat-tolerant, which makes it a great choice for a a summer annual. The flowers grow in an elongated tubular shape and can be many colors such as purple, pink, blue, yellow, red, or white.
---
Ready to add some annual flowers to your landscaping in Des Moines, IA? Call us for a consultation.
At A+ Lawn & Landscape, we have tons of experience with landscape plants and we know the best ones to choose for the area of Des Moines, IA. If you are ready to add annual flowers or seasonal color to your landscaping, then call us today at (515) 289-2020 for a consultation, or come on down to our garden center!