After your lawn and landscape emerge from winter dormancy, they will need some tending. They've just been through several months of cold weather and more than likely sat under snow for a while.
To get your grass and plants adequately prepared for the growing season in central Iowa areas such as West Des Moines, Des Moines, Ankeny, and nearby areas, there are several tasks that need to be done. Learn more about these tasks.
---
Spring Essential Tasks For a Healthy Lawn and Landscape
It's important to start your lawn and landscape maintenance in early spring so that the grass and plants will get into a routine and will grow properly throughout the growing season. Here are six of those critical tasks:
Get the first round of fertilizer and pre-emergent weed control treatments. The first application of fertilizer and weed control sets your lawn up for success. It helps to strengthen your grass and fight off common weeds such as crabgrass that take away nutrients from your lawn.
Schedule your lawn maintenance or Sharp-N-Lube services. Routine mowing is vital to your lawn's health. We provide lawn maintenance, or if you prefer the DIY route, we offer Sharp-N-Lube services where we inspect your mower and clean it for you.
Clean up all yard debris such as sticks and leaves on your lawn or landscaping. A spring yard cleanup ensures your grass and landscaping will be in tip-top shape. Too much yard debris can block them from obtaining key nutrients.
Trim and prune landscape plants unless they are blooming shrubs. As they come out of winter, your landscape plants should be trimmed or pruned. These tasks will help to shape the plants and remove any overgrowth. However, this doesn't apply to blooming shrubs or fruit-bearing trees. Those should only be pruned after they've bloomed, as this will encourage more production for the following year.
Install a fresh layer of mulch. Mulch offers many benefits to your landscaping, but only if it's replenished on a recommended schedule. A fresh layer of mulch should be installed yearly so your plants and soil can benefit from it as much as possible.
Schedule a consultation to plan any landscape projects for the summer. Are you thinking about adding new features to your landscaping? Plan it for the summer so we can consult with you, design it, and then be ready to install it. We can create a custom patio, add in a water feature, build a fire pit, and more.
We can also install annual flowers for you in the spring for an extra splash of color in your landscaping.
---
Don't let spring pass you by before your lawn and landscape are ready for the growing season—call us today!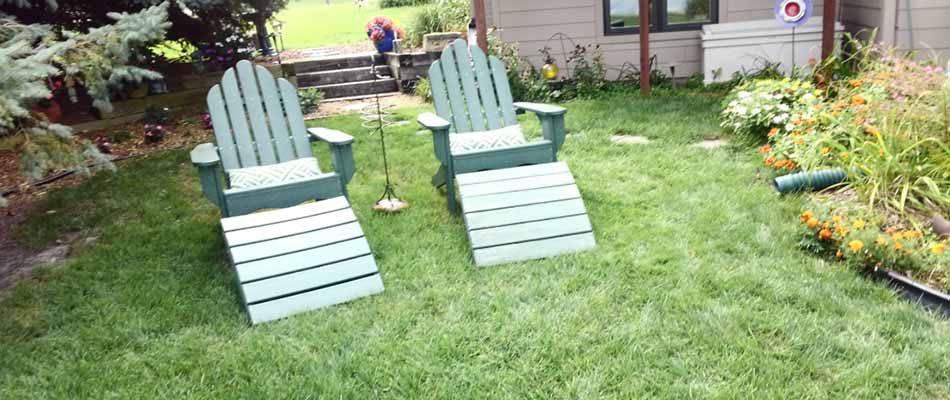 Our company has more than 30 years of experience working with landscapes and lawns across central Iowa areas such as Des Moines, West Des Moines, Ankeny, and more. Our schedules fill up quickly, so don't let spring pass you by before you're ready for the growing season! Call us today at (515) 289-2020 to set up services.