Flowers bring the ultimate curb appeal to any property in Des Moines, Iowa no matter the time of year. However, there are some plants and flowers that will not grow well because of the state's hardiness zone ranking, which is based on the average annual winter temperature.
That's why perennial flowers, which can handle extreme and arid growing conditions, are the flowers of choice for landscapers and gardeners in Iowa.
Learn more about the five most popular perennials that will have your residential, commercial, or HOA landscape looking vibrant and colorful throughout every season!
---
Azalea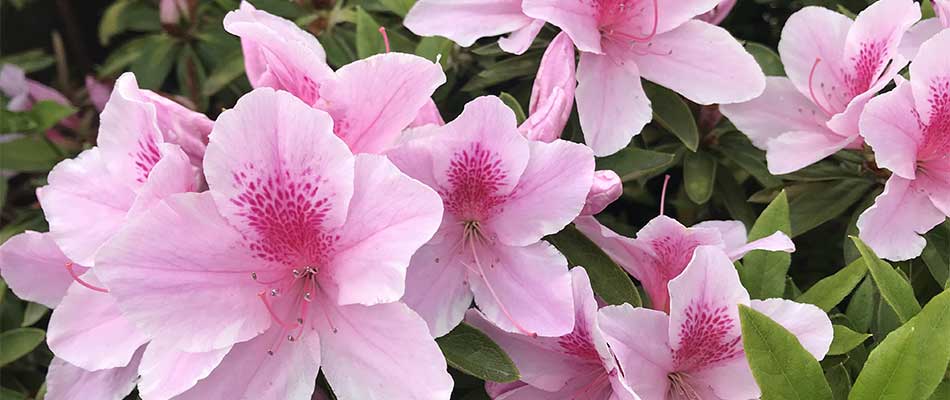 Azalea flowers come in a range of pink, red, and white and bring massive amounts of color to a landscape when in full bloom. These perennials bloom in the spring and can continue into early autumn, but winter care for azaleas should be performed before the first frost to avoid early freeze damage.
Watering should be scaled back in the fall so the perennials have enough time to acclimate to the winter weather. After the first two or three hard freezes, azaleas need be watered again so the roots remain hydrated enough to keep the plant from drying out until the spring. Horticulturalists from Iowa State University recommend buying azaleas from the Northern Lights Series, which are hybrids developed to withstand hardiness zones of 30 to 40 degrees below zero.
Adding a 3 to 5-inch layer of mulch to the azaleas when it's dormant can help prepare it for the first hard freeze. The best choice would be to use either pine needle, wood chips, or straw.
---
Bellflower
Bellflowers are cold-hardy perennials that can have blue, purple, or lavender foliage and are a popular choice for areas with harsh winters. Bellflowers will start blooming in July, but can maintain their autumn blooms even past the first light frost and won't begin fading until a hard frost.
These perennials don't need much winter maintenance, but certain preparations should be made to protect the bellflowers from disease and damage. Yellow and dead foliage needs to be cut back after the first hard frost, but you can also cut the flower all the way down so it's fully rejuvenated for next spring. Similar to azaleas, watering should be kept to a minimum and a 3-inch layer of organic mulch should be added around the base of the plant to protect it from freezing.
---
Daylily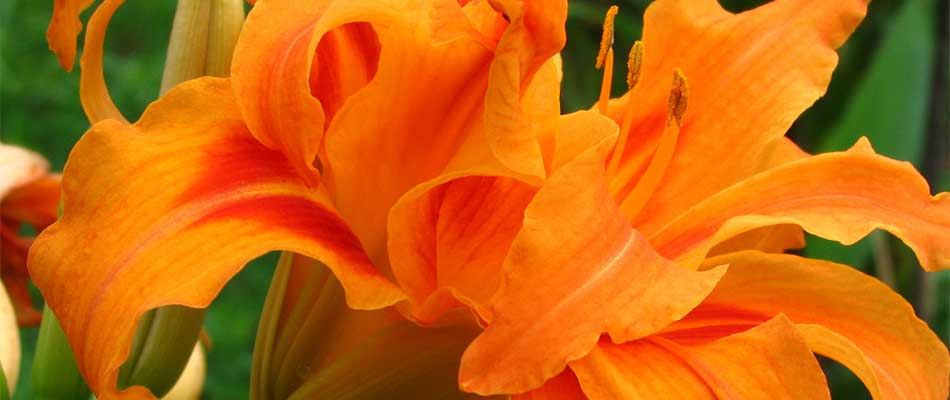 Daylilies are a perennial favorite because of their ability to grow in climates that reach below zero. They will continue to bloom for years even with very little maintenance. Daylilies growing in colder climates should be planted by the spring so the roots have time to settle in the ground before winter.
Once daylilies go dormant in the fall, they should be cut back to be a few inches from the ground with all dead and brown foliage removed. New daylilies planted before the fall will need to have a 2-inch layer of wood chips or straw added to protect them from freezing and thawing or being heaved out of the ground. They need to be well-watered throughout the year but should be cut back once the daylilies go dormant.
---
Peonie
Peonies are perennials known to be extremely tolerant of the cold and will actually need to spend roughly six weeks in below 40-degree weather to fully bloom the following year!
Peonies should be planted between late September and early October so their rooting system is well-established int the soil before the first winter freeze. They can be planted in spring, but many gardening experts find this will prevent them form blooming until a full year later.
Though peonies need little winter maintenance and protection, there are a few steps to take to ensure they remain healthy during the cold season. Perennial peonies should be cut back close to the ground once the leaves start yellowing. Even if you don't cut it back all the way, they will die and regrow in time for spring. Besides adding an inch or two of straw to protect the roots from the cold, no mulching needs to be performed in the winter season.
Be careful not to cut the little pink and red buds found near the bottom of the plant. These are often referred to as the "eyes" and are the beginning of next year's stems.
Poppy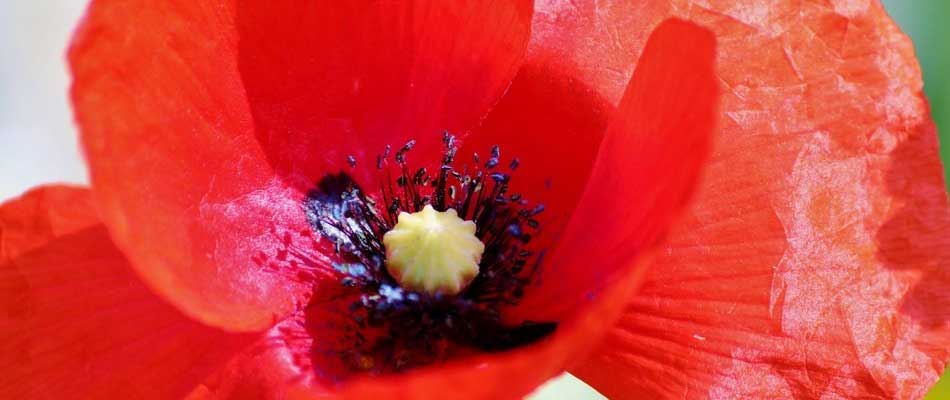 Made famous from the Wizard of Oz, poppies are known for their bright red and orange coloring and black-colored center. Poppy seeds, like peonies, need to experience a natural freeze and thaw cycle to germinate properly. That's why poppies make great flowers to plant during fall or winter. They can also be planted in early spring just before the last frost date.
Perennial poppies will go dormant by midsummer because temperatures get too intense for the petals. Overwatering the plant to try and save it will only kill it faster. Poppies need to die back and have dead foliage removed, so larger mounds of flowers can grow back in the fall.
Mulch made from either evergreen boughs or pine needles needs to be applied to the poppies after the soil has frozen an inch deep. This will prevent the plant from frost heaving.
---
A+ Lawn & Landscape's annual flower services will keep your landscape colorful and bright all year long!
Our annual flower services bring color to any residential, commercial, or HOA property in Des Moines, West Des Moines, and nearby central Iowa communities. Come visit our garden center to see our large selection of perennial flowers, or just give us a call at (515) 289-2020 to learn more about how annual flower services can keep your landscape looking fresh and beautiful with year-long color!