With your irrigation system in place, it can be easy to set it and forget it – but make sure you're looking for the tell-tale signs that your system needs repair! If your water bill is suddenly higher than normal – and not because you've increased watering to combat the Iowa summer heat – that is a likely indication there is a leak somewhere in the system. You may also notice that there are some areas of dead grass on your lawn while other areas are green and lush, potentially indicating an issue with coverage. Changes in water pressure are another red flag – whether it's higher or lower pressure, it needs to be looked at. Staying on the lookout for any red flags that your irrigation system is damaged will help you ensure that your lawn is happily hydrated all year long.
---
1. Higher Water Bill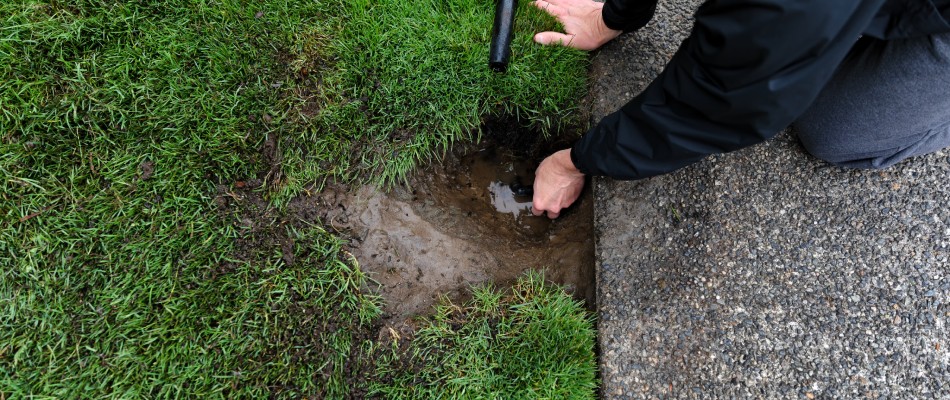 As with any bill, having a good idea of the normal price range will come in handy, but perhaps particularly so with your water bill. Your water bill will vary over the seasons as you adjust your watering, but if you notice a sudden spike in your water costs – especially if your watering hasn't changed accordingly – don't let it go uninvestigated. Even a small leak can have a high impact on your water usage over time, racking up water costs unnecessarily! Once you see a heightened bill, be sure to review your irrigation system or schedule a professional review to ensure there are no leaking parts.
---
2. Sections of Dead Grass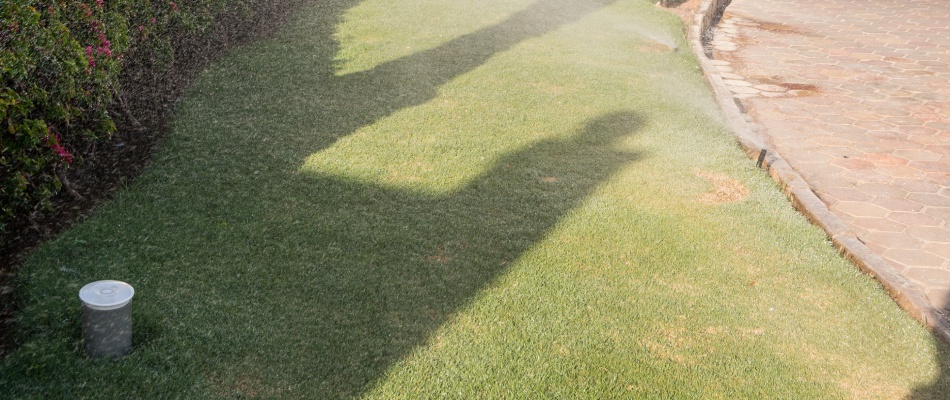 Since all the grass across the lawn is generally in the same environment and should be getting an even watering, it should have a relatively consistent appearance. If you notice that some sections of your lawn have dead grass while other areas are green and lush, something is amiss! It may be that your irrigation system has miscalibrated zones that are missing certain parts of the lawn, a sprinkler head is clogged or misaligned, or another issue. Either way, this will require your attention to keep your entire lawn healthy!
---
3. Changes in Water Pressure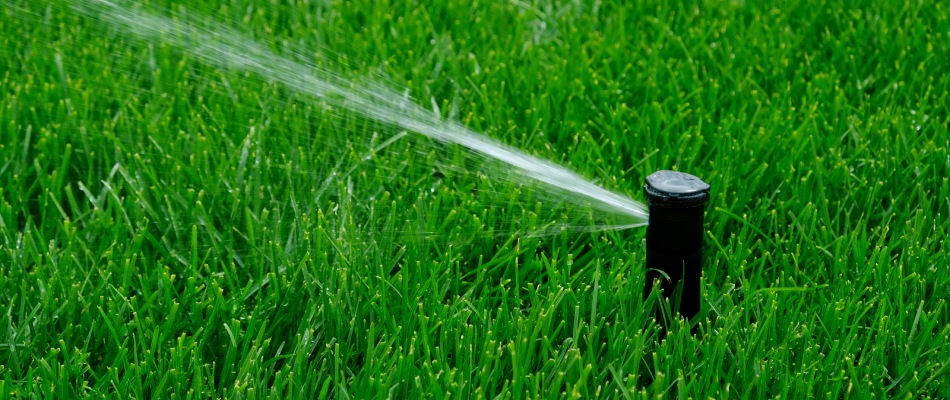 Another red flag you should be watching for is a change in your irrigation system's water pressure. Unusual water pressure can indicate several issues, such as:
Faulty valves
Malfunctioning irrigation pumps
Broken pipes
...and more!
High water pressure can put excess stress on your irrigation system and can lead to long-term complications and broken components. Low water pressure offers its own host of issues, potentially resulting in underwatered grass that withers away in the heat. Keep an eye out for both higher and lower pressure so that you can save yourself these headaches in the future!
Proper irrigation maintenance services like startups and winterization will help keep your system in peak condition.
---
Think your irrigation system needs some help? Call us today to schedule our irrigation system repair service!
If your irrigation system is trying to tell you it needs some TLC, look no further for help than our professional team at A+ Lawn & Landscape. We are dedicated to ensuring that lawns receive all the care they need to unlock their full potential, and a great deal of that starts and ends with proper hydration to carry it through the seasons. Our expert technicians can quickly assess the issue and curate a repair plan to get your irrigation system back in peak working condition in no time! We're well-versed in repairing valve issues, sprinkler blockages, faulty wiring, faulty rotor heads, and more. Our irrigation repair services are available to commercial and residential property owners in Des Moines, IA and nearby cities like West Des Moines and Ankeny. Get in touch with our office today by calling (515) 289-2020 and scheduling our irrigation system repair service!