If you want to have healthy plants and a vibrant landscape on your property in Iowa, mulch is the way to go for 3 reasons. First, mulch promotes thriving plants by providing health benefits like soil temperature regulation, weed control, moisture retention, and soil erosion prevention. Second, it can add beauty to your landscape beds and make them stand out. Third, as mulch breaks down, it will release vital nutrients back into the soil. Keep reading to learn more about why you should install mulch in your landscape beds.
---
1. Mulch provides health benefits for your plants.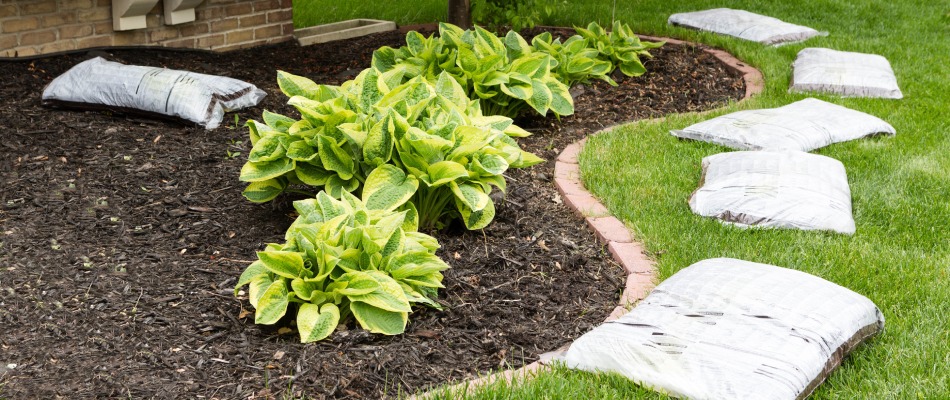 Mulch is an amazing addition to your landscape beds because it can help keep your plants healthy. Here are some benefits that mulch provides:
Soil temperature regulation: Drastic temperature changes and extreme temperatures can harm your plants, but mulch can insulate the soil and regulate the soil temperature. By doing this, the roots of your plants have a stable environment where they can grow strong.
Moisture retention: Mulch helps soil retain more moisture by creating a barrier between the soil and the sun, preventing too much water from evaporating. This way, your plants will be able to stay hydrated, even when the temperatures are high.
Weed control: Mulch prevents weed growth in two ways. One, it will help to prevent new weed seeds from reaching the soil. And two, it will smother existing weeds and block their access to sunlight, so they can't continue to grow.
Soil erosion prevention: As mulch covers the soil, it helps slow down the natural process of soil erosion and prevents your landscape beds from getting washed away during heavy rain.
---
2. Mulch adds to the aesthetics of your landscape beds.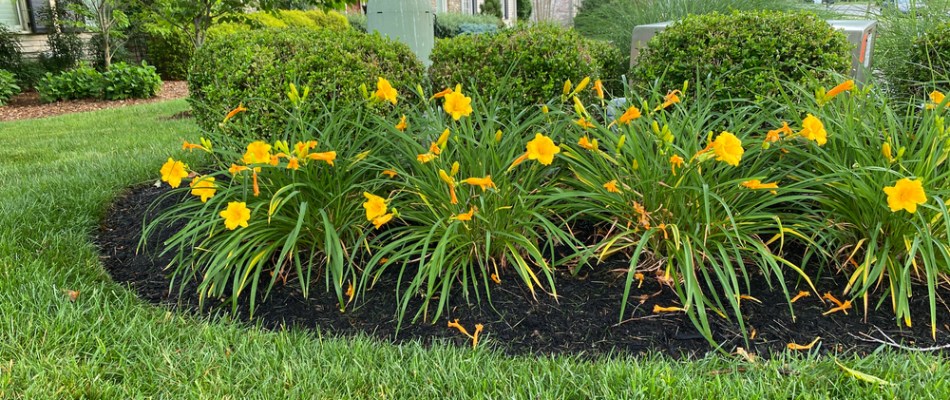 Aside from the excellent health benefits you can get from mulch, it is also a great way to improve the aesthetics of your landscape beds! The bare soil on your landscape bed is a sight for sore eyes since it can make your landscape look unfinished and messy. Mulch will cover the bare soil and make your landscape bed look more refined and polished. It also comes in different colors like black, brown, and red which can provide a good contrast for your plants, making your colorful flowers stand out even more. You can choose whichever color fits your aesthetic preferences!
---
3. Mulch releases nutrients back into the soil.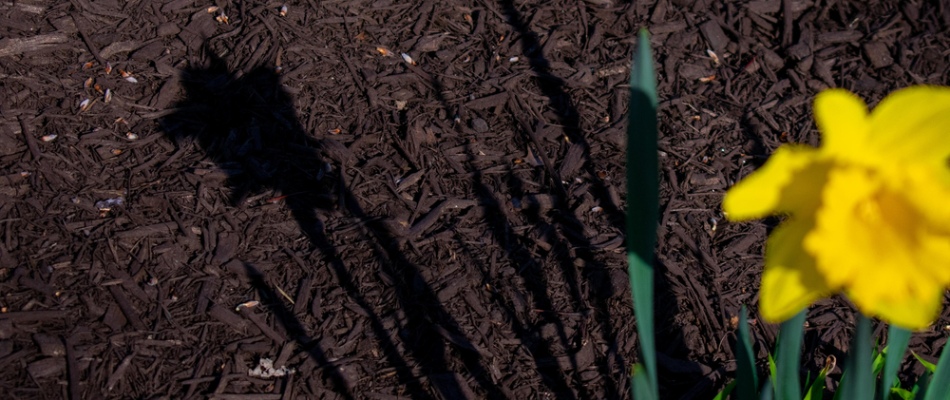 Mulch is made up of organic materials like wood bark and wood chips that will eventually decompose. As it breaks down, mulch releases essential nutrients and organic matter back into the soil. Your plants can then use these nutrients to grow strong and flourish. The time it takes for your mulch to break down will depend on what type you used and how coarse or shredded it is. The more shredded or thin your mulch is, the quicker it will break down.
You should replenish your mulch every year to ensure you can always reap its benefits.
---
Take your landscape beds to the next level by installing mulch. Call us to schedule our mulch installation service!
If you want to improve the aesthetics of your landscape beds and maintain your plants' healthy growth, installing mulch is undoubtedly worth it. Here at A+ Lawn & Landscape, we offer a mulch installation service to help ensure your plants and landscape beds are in optimum condition throughout the year. Our team offers different mulch options, like fine bark, compost mulch, double-ground hardwood, and more to take your landscape beds to the next level.
We offer our mulch installation service to commercial and residential property owners in Des Moines, West Des Moines, Ankeny, IA, and nearby areas. Call us today at (515) 289-2020 to schedule our mulch installation service!