Residential and commercial property owners around the Central IA areas of Des Moines, West Des Moines, and Ankeny use our mosquito, flea, and tick control.
Routine pest treatments are provided multiple times from spring through fall to protect you, your family, and your pets.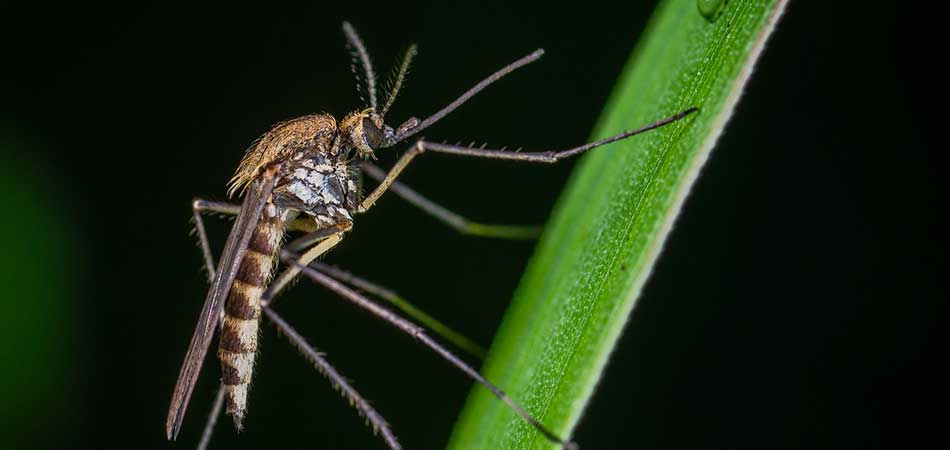 Mosquitoes, fleas, and ticks can make going outside during warm weather a pain. The risk of being bit, contracting a disease, or bringing insects into the home can be overwhelming. Letting your family pet outdoors without protection could mean health issues for your family as well.
At A+ Lawn & Landscape, our professionals provide routine treatments that will protect you and others on your property throughout the seasons where pests are prevalent. Our treatments are provided multiple times from spring through fall and are used by owners for residential and commercial properties all across Des Moines, West Des Moines, Ankeny, and other nearby communities in Central IA.
---
Fleas & Diseases They Transmit
If fleas are infesting your lawn, it is only a matter of time before they hop a ride on a pet or child into your home. Fleas are tiny insects that carry a number of diseases that can be harmful to both animals and humans. Additionally, having a flea infestation in your yard is one thing, but it is much harder to get rid of an infestation in your home. Tackle the problem outdoors before it becomes an even bigger problem!
Some of the most common diseases transmitted by fleas include:
Tularemia
Bubonic Plague
Murine Typhus
Allergies caused by flea saliva
Parasites such as tapeworm to animals
Did you know that in Central IA, early fall can be the worst time of year for fleas?
---
Why Ticks Can Be a Major Issue & Common Types Found in Central IA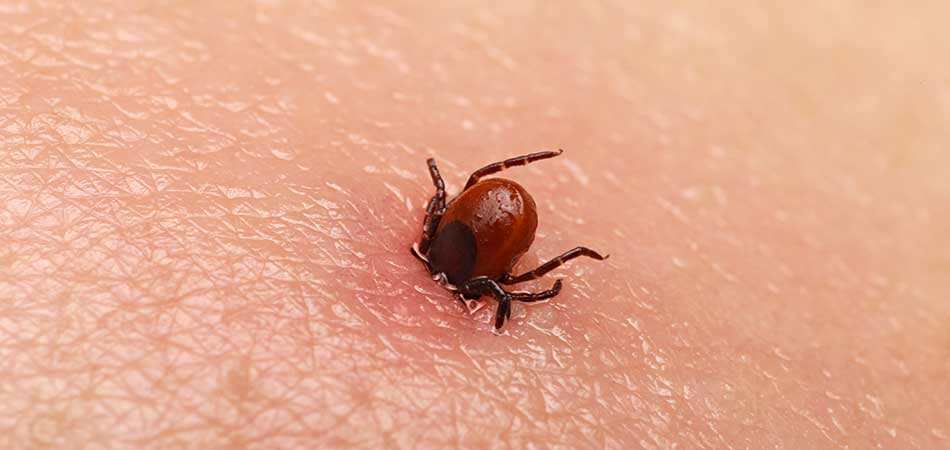 Across Central IA, ticks can be a major issue on either commercial or residential properties that are comprised of woody, bushy, or high grass areas. Ticks can cause and transfer many diseases that can be harmful to our health. Some of the most common diseases transmitted from ticks are Lyme disease, Ehrlichiosis, and Rocky Mountain spotted fever.
In IA, the most common types of ticks found are:
American dog tick (wood tick)
Lone star tick
Deer tick (black-legged tick)
Ticks are most active between April and September and generally have a two-year lifespan in Iowa.
---
Mosquitoes & the Health Issues They Can Cause
Mosquitoes are some of the most annoying and bothersome pests and are around mostly between May and October. Damp and humid conditions can also cause a rise in mosquito populations, as they tend to gravitate toward standing water near homes during this time. Heavy rainfall and flooding can see a huge increase in mosquitoes on your Des Moines, West Des Moines, or Ankeny property.
Along with mosquito season comes the threat of more insect-borne illnesses that can affect you, your family, and your pets. Mosquitoes carry diseases that can cause serious health issues. Some of the most common diseases spread through mosquito bites or saliva include:
Zika Virus
Malaria
Yellow Fever
West Nile
Dengue Fever
---
How Our Mosquito, Flea, & Tick Control Treatments Are Scheduled & Applied
Our job is to treat your property to avoid the problems mosquitoes, fleas, and ticks can bring to your property and in turn, your family. We treat both residential and commercial areas using a backpack fogger and a Turfco lawn applicator.
Our program involves approximately four separate treatments during the season with 5-6 weeks in between each treatment. The precise scheduling is dependant upon the local rainfall during the time. We begin treatments between late April and early May to cover your lawn and landscaping throughout the high-risk months.
Additional treatments can be added into your schedule upon request. Just let our professionals know if you feel like your property needs some additional protection against these lawn pests!
Our goal is to create a perimeter around your home that keeps pests far from you. We carefully apply our treatments to all dark or shadow-laden areas on your property, trees or shrubs, and edges of your property that back up into natural areas, such as a pond, lake, or wooded terrain. Since water and woods are high-risk for insect issues, we want to be sure nothing will get through your perimeter and affect your family.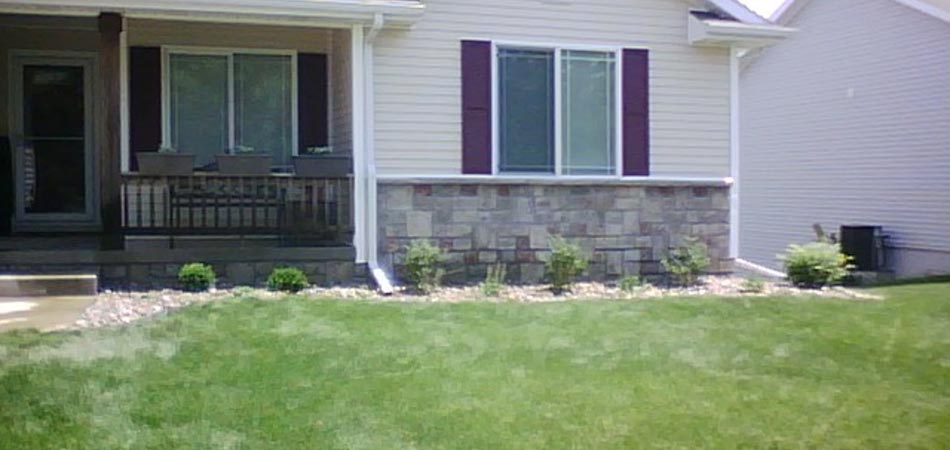 Your entire lawn is covered with the application to kill any moving insects that may be trying to hide. Our insecticides kill adults on contact and interrupt the insect's ability to turn into a breeding adult bug. In addition to treating your lawn, we use other products to treat standing water and any ponds or fountains on your property. Since water attracts mosquitoes, treating any areas with standing water is necessary.
---
What Makes Our Treatments Effective
Our top priority is making sure that your property's risk of being affected by an insect infestation is greatly reduced early on. This is why we treat your lawn immediately at the beginning of the season, before an infestation can occur.
Our effective treatments reduce breeding and reduce the insect population on your property. We provide continued treatments that result in safe and pest-free outdoor areas that you can enjoy.
---
Call us to schedule routine mosquito, flea, and tick control treatments for your lawn and landscaping.
Do not let your lawn be overrun by pests that can cause irritations and health issues to those you love. Have a pest-free year with routine mosquito, flea, and tick treatments for your lawn and landscaping. Businesses and residential areas in Des Moines, West Des Moines, Ankeny, and the surrounding regions can call us at (515) 289-2020 to schedule our mosquito, flea, and tick control treatment.
---
Recent Pest Control Articles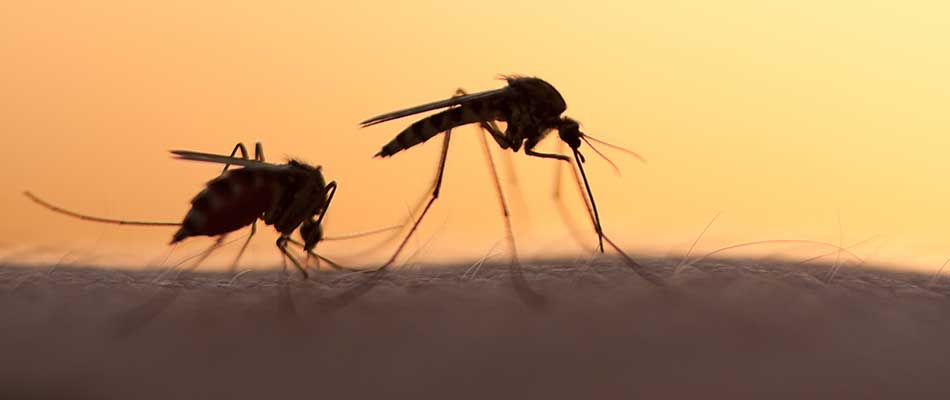 Sunday, July 14, 2019
During the summer months, we like to enjoy our front and back yards as much as possible. But the constant presence of common,...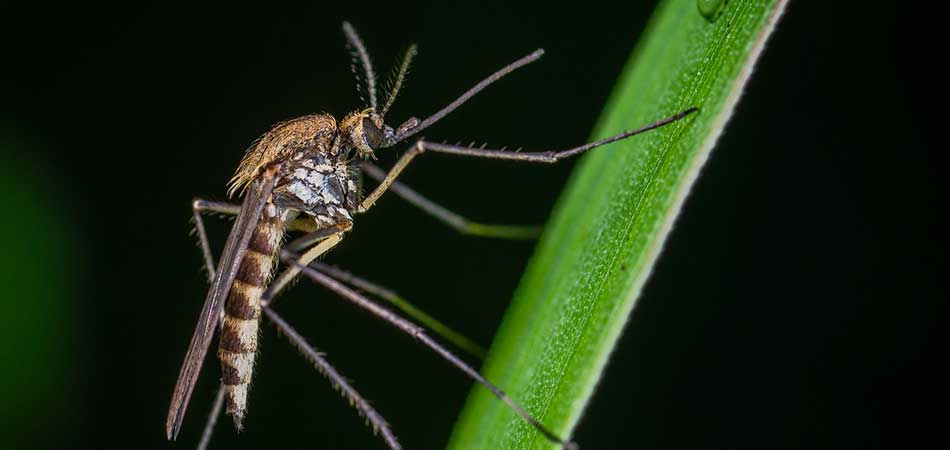 Monday, April 29, 2019
Caring for your lawn takes a lot of time and maintenance. From mowing and mulching to trimming and edging, something always needs ...
Read more pest control articles on our blog.