We have 25+ years of experience with professional lawn and landscaping services in Urbandale, IA!
Mowing, trimming, pruning, irrigation, yard cleanups, and more are some of the services that residents rely on us for.
Urbandale is one of the primary cities we serve in the Des Moines, IA metropolitan area. Its roots can be traced back to the growth of the coal industry, and it was once a streetcar hub for those traveling into Des Moines for work. With a unique history and suburban feel, many residents rely on us to keep things green and growing with our 25+ years of experience in lawn and landscaping services.
At A+ Lawn & Landscape, we provide a number of landscaping services for your lawn and property, including:
---
Scheduled Mowing, Trimming, & Pruning Services to Keep Your Lawn Looking Great
Our pros will make your yard the envy of the neighbors! We will keep your plant life healthy and thriving with regular mowing, trimming, and pruning services. Urbandale sees the most sun between the months of May and August, with annual rainfall averages reaching nearly 37 inches. The warmth and rain will fuel your lawn and plants, requiring regular care to prevent unhealthy overgrowth.
Trimming on a scheduled basis will keep your bushes and shrubs looking great and shapely. Pruning is slightly different and involves removing dead branches to promote healthy growth and flowering. We can manage these services and many more to keep your lawn looking its best.
---
Hardscape, Landscape, & Softscape Design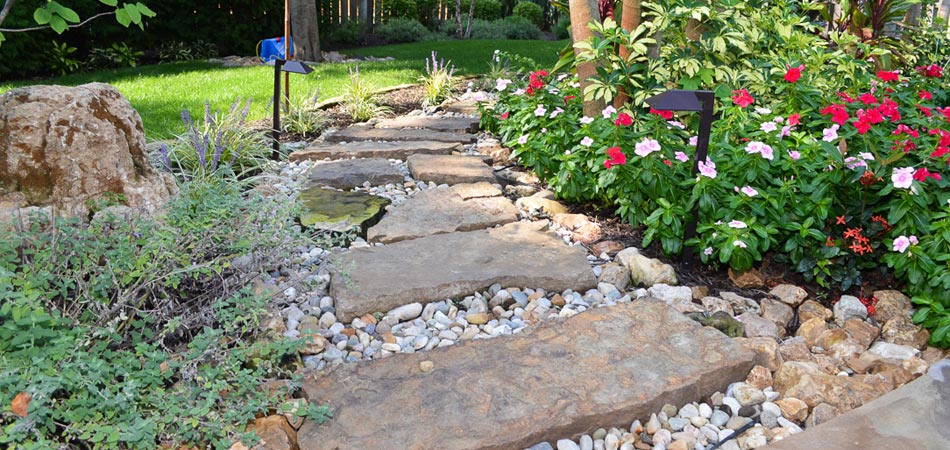 Even with all of the cold and snowfall, Urbandale residents enjoy a pleasant spring and summer. We can help you maximize your landscape living space. We design custom hardscape projects, including custom patios, walkways, fire pits, water features, and more!
You have no choice but to look at your lawn day in and day out—so why not give it a beautiful facelift? We can work with you to create a gorgeous landscape design using native plants, which can include seasonal colors and flowers.
Our planting experience has taught us what works best in the Urbandale, IA region. We create and manage thriving softscapes that complement a lush, green yard.
---
Design & Installation of Irrigation & Sprinkler Systems for Proper Watering of Your Lawn, Bushes, & Shrubs
The area gets plenty of rain annually, but the drier times of year can be brutal for your lawn, bushes, and shrubs. We have the knowledge to plan for a properly installed irrigation and sprinkler system on your property that will save you the trouble of manual watering. We manage the design and installation, maintenance, repairs, and winterization of your system to keep you up and running.
Proper watering will protect your landscaping from diseases and insect infestations.
---
Professional Yard Cleanup & Debris Removal Services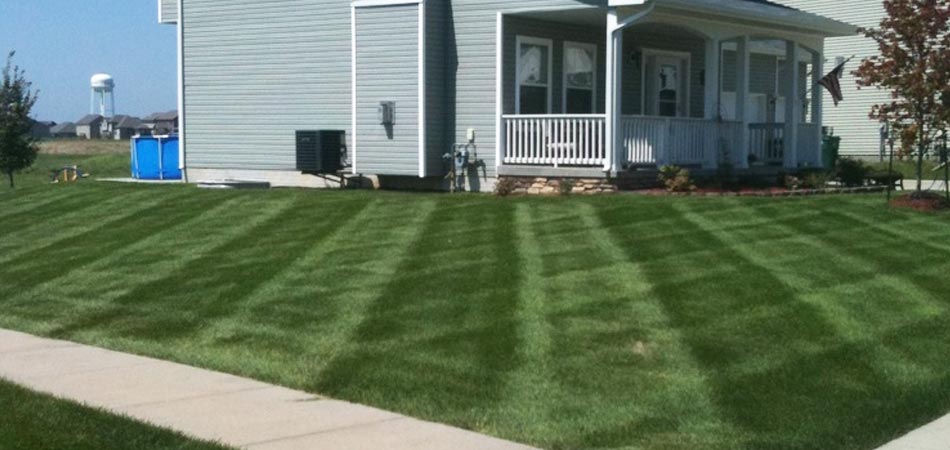 Heading into the winter months in Urbandale requires preparing many of the plants on your property for dormancy. Excessive fallen leaves and debris can prevent proper nourishment of plants and lead to trouble when the snow begins to melt in the spring. We offer prompt, professional yard cleanup and debris removal services to help you remain proactive. We are also equipped to provide snow removal services when needed.
---
Landscape Lighting, Mower Sharp-N-Lube, & Other Additional Services We Provide
We provide full lawn and landscaping services for residents of Urbandale, IA. Some of the services and installations we provide beyond standard lawncare are:
---
Call for a consultation on professional landscape, hardscape, and design services!
Planning for the perfect yard begins with a consultation with one of our crew to find out how our professional landscape, hardscape, and design services can improve your outdoor space. Call (515) 289-2020 to get started right away!